The Satnav said 49 minutes but still we went for it...I placed my faith in The Boy Mark's driving and not in modern technology. If he said we could do it in 45 minutes then I believed him. The roundabout by Tynemouth Pool, the inevitable Silverlink roadworks and the lack of signage near the ground proved to be our undoing as we arrived in Norton, Synner's temporary home, 15 seconds after the 45 minutes deadline...were we turning into a parody of ourselves? Driving more than 45 minutes to get to an away game was our no-no! You, my dear readers must be the judges!
I love coming away to Northern League grounds as they are always full of odd stands and portacabins. Norton was no exception.
Great view of the goal from this stand....
....it's really a house for spare, rusting goals. Should have known!
Is this the potting shed? Might find Tom in here!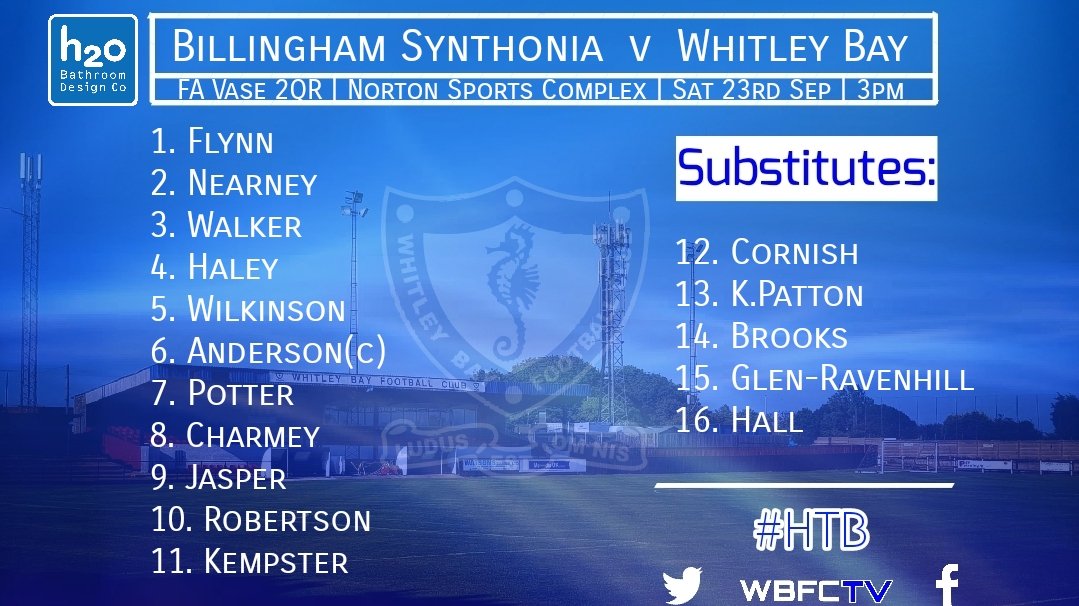 It was a repeat of the team on Tuesday, which was great news and I was buzzing about today's game. However at the start of the game there seemed a distinct lack of any sort of noise: especially the woeful PA system. The expanse of fields on nearly three sides probably contributed to this as all sounds quickly disappeared into the ether. There was even a lack of people watching the big Vase game from the houses that overlooked the ground one touchline. Bizarre! They did, kindly, leave their gates open so that fans could retrieve balls that had cleared the perimeter fences. How nice. Maybe the clubs returned the favour by putting out washing for them and mowing their lawns. I'd like to think so!
No-one was watching from their bedroom windows!
There was a worrying moment when a Bay fan had a Mexican stand-off with a Billingham one but that was quickly dispelled when they began sniffing each other. It was a touch inappropriate though.
Billingham v Whitley clash #1
First confrontation of the afternoon:
helping it all ended amicably.
Clash #2 occurred soon after when the ball bounced off a lady's head and her male friend commented that she should have "Just opened her mouth next time" to catch it. That didn't go down well and we had to leave before it turned nasty.
The players certainly weren't being stand-offish and the tackles were soon sliding in. Jasper performed two forward rolls and earned himself a 3.2 and 4.7 before Jack Walker tricked his way into the box, after a neat series of short passes, but couldn't come up with the final product. The ref seemed to be letting a lot go, especially from the home side (IMHO) despite a clear ability to signal goal kicks with a particularly forceful finger and knees-bent action.
Finally there was joy amongst the mostly pro-Bay crowd as Scott 'The Wasp' Jasper struck!
The wing wizard, Potter once again beat his defender before his cross was met by Jasper's downward header. He certainly was buzzing after that goal! However, after that, Billingham took up the attack and it was Flynn's turn to be called into action, sliding in at the feet of a home attacker. Next it was Cap'n Call's turn to come up with a timely tackle. Tom Potter managed to come up with a storming shot that had to be tipped over and then Josh Nearney showed the sort of determination Die Hard's John MacClean would have been proud of to get into the home penalty area. His effort was saved.
Disappointment at half time for Mr Twitter as Hungerbusters is shut!
It got worse they had run out of chips at the cafe by the time he got to the front of the queue.
Had to make do with a chicken caesar salad.....
Get me an Ultra Cool Synners polo, please!
As seen in the clubhouse.
Cracking read.
Handy-sized rail for half time
'hard-lad' drinks!
The second half started with the home team getting irate with the ref and began to brand some of his decisions as the "worst decisions ever" which was a bit harsh i thought. However Billingham had had a flea in their ears at half time and were putting everything into each pass, tackle and appeal. The Bay lads were still on top and looked the most likely scorers. Of course this is football and just when looks like you are going to win, it comes along and pulls the pitch out from under your feet. Synners levelled with a lob that looked to have comfortably cleared Flynn's crossbar only to dip over the hapless Thomas and under the bar. There then followed a passage of play when the Bay lads allowed themselves to be hustled into mistakes and there looked like there would be only one winner.
The normally unflappable Flynn came out to clear a ball, only to find it bounce up and onto his head before it was hacked clear then the otherwise-superb Nearney looped a ball back to the stranded Flynn who managed to hack it clear. He then gave both barrels to his hassled defender. Next it was Jack Walker's turn to put his goalkeeper in trouble: his pass intercepted. Luckily the Bay survived.
Despite all this, Nearney nearly earned the Bay the win when he, once again, wriggled into the box with more intricate passes but his touch was lacking and the Synners keeper managed to collect the ball as well as a piece of Josh's boot which earned the young defender a booking.
I had been praying that we didn't have extra time, so typically we had an extra thirty minutes. This was a shame since I had promised to get back in time for a family meal in the big, bad Toon. There was radio silence from Mrs Blogger when I texted her to let her know of my late return.
The Boy Mark and I decided to take the opportunity to watch the first half of extra time where we were and give Thomas Flynn our support. He was not happy and told us that he needed to try to wake up. Maybe his head juggling had given him sort of concussion.
The Bay went straight for the jugular, Cornish having replaced Thibault. They pressed Synners back so much that for the first 12 minutes of extra time Flynn hardly touched the ball. The Gods of football once again turned away from us and it was the home team who went ahead: much to the delight of the group of local lads who had snuck into the ground at 90 minutes. The ball flashed across the visiting keeper and into the far corner. This was turning into a nightmare trip.
On came Liam Brooks for Josh Nearney as the brave Whitley management went to three at the back. The bold move came up trumps. With the moaning home team complaining about a Brooks foul on the keeper, the Prof scored one of his classic cup-poacher goals; stabbing home with the keeper on the floor. We were well pleased with that.
Both Kempster, with a spectacular overhead effort, and Jasper, with a miles over effort, could have earned the win but it was not to be and a 2-2 draw was the final result.
Although a number of the Bay faithful had been disappointed with the draw we were still in the cup and the lads had survived another important and painful lesson in physical play. Sub Kyle P, especially, who claimed to have been studded as the final whistle blew.
The Boy Mark and I even managed to make it home with two minutes of the 45 left - thus avoiding grief from Mrs Blogger by being able to make the family trip to the Toon.
Easy! Easy!

See you Tuesday!