I love Cup Games and the chance to reach the quarter finals of a competition the Bay hadn't won since Christopher Columbus discovered / invaded America (ooh political banter for the watering hole there) meant that I would be able to forget about the West Auckland defeat in the Vase - it still hurts.
There was sad news for me though, as the workosaurus Scottie Jasper was due to head out to Ryton on loan. The Juracell Bunny will be missed for his willingness to slog away and put his head to anything that moved. Can't wait to see him back in a Bay shirt with a few more games under his belt. Good luck Scottie! It was a nice touch to see him start the match up front with the in-form and vastly improved Liam Brooksoraptor.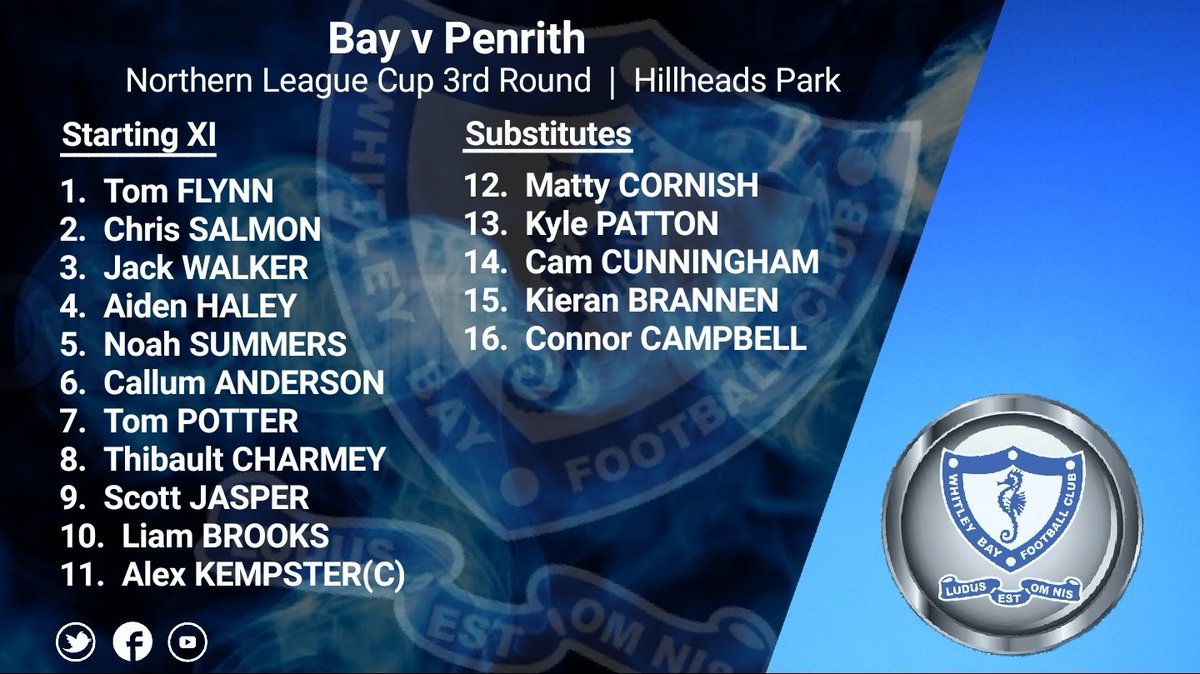 Defeat on Saturday to Dunston was also hard to take since it has been our home performances that have let us down all season. Seven away wins on the trot have been great but for those fans who don't get to many away games, there hasn't been that much to cheer at home. Go on tell me, it's my own fault...whatever! Surely the pitch has to take some blame and makes you wonder how come the likes of North Shields manage to keep a pristine pitch in January and ours is knackered the first week of October. What's the point of having talented ball players when the pitch isn't up to scratch?
Just an opinion.
Thankfully the pitch wasn't looking too bad tonight!
I was on my own as the lads were having work issues and couldn't play out but thankfully Bob and Moira were there to provide the banter. Setting up is getting a longer process with my camera and flag to deal with so the aforementioned B and M enjoyed laughing as I laboured away: thanks! A labour of love it surely is.
I was already in a mood because the not-so-mighty RC Lens had just at home for the second time in a row 1-0...I was praying tonight wasn't going to be a repeat!
A quiet, and frankly dull, first half was mostly dominated by Whitley but there hadn't been any real chances until Thibault performed some of his usual acrobatics to hit the post. That, really was your first half lot.
There was half time excitement when it turned out that Tommy'sTea Emporium had had an extra feature....a punter-cover! Wow. Just try on rain on us, now! It was sick! (That's good apparently in yoof-talk)
Mr Twitter ably models the benefits of the punter-cover while a
punter stays dry in the background as he is served by the
wonderful Mrs Twitter! Cola Bottle Queen.
There was extra excitement when the Bobster revealed (actually Moira did) that he too shares my enjoyment of dunked cola bottles...give it a go: you never know!
The second half started with the Bay piling forward with much more gusto and fervour. Once again the Bay's luck was out as Kempster cracked a long-ranger off the bar. It was looking ominous, despite Moira's assertions that "We were going to score in a minute."
Just three minutes later, lady luck was once again teasing with our heart strings as Kempster once again hit the post, this time with a flicked header, then the ball ended up at the feet of Kyle Patton who blazed over. Penalties were a certainty!
Surfice to say, the Bay lost 4-3 on pens and I was thoroughly sickened. The lads had had the chances in the second half but it wasn't to be. There is now only the fight to finish has high as possible (as long as we don't finish 1st or 2nd). The main priority has to be now to keep this team together for next season and that is going to be the main challenge for Nashy and Woody. Get praying!

PS the following day, it got worse as Christien Eriksen of some team called Tottenham, no I've never heard of them, stole Paul Chow's record of the quickest goal at the new Wembley by scoring after 11 seconds: git!