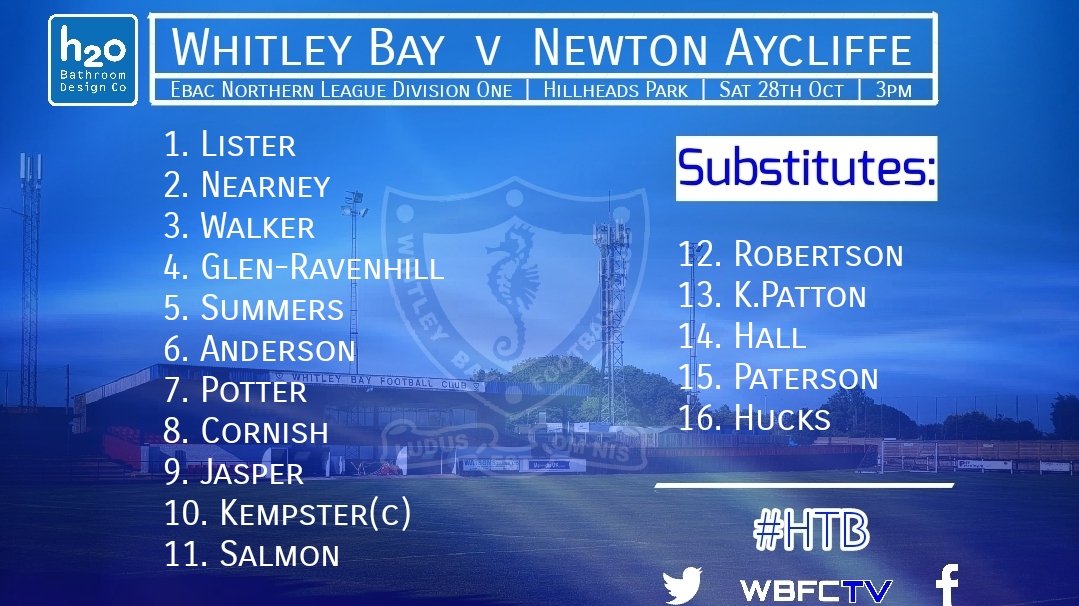 The morning started on a particularly blowy Whitley Bay Links, with my good running bud Ash,. I pleased to finish 42nd out of 208 hardy souls in my 50th parkrun. For this occasion, I thought it was only fitting that I wore a Bay shirt, although the Kinnon, who was kindly doing a marshalling job, complained that he was wearing his Bay shirt and that we would both look silly in the same shirt. However, the fact that his was covered by ten layers of clothing meant I wasn't too concerned at losing whatever cred I had.
The blowy theme carried on throughout the day as our three chickens, Clucky, Flappy and Eggy (Pop) were blown backwards and forwards in our back garden. The idea that we might end up watching a great game of football that afternoon seemed bleak.
Windy!
I was excited to pick up my previously ordered Bay hoodie, that Doug at the club shop had kindly ordered. Finally, fans could buy a wider range of team gear. Let's hope it becomes a good money spinner for the club which the Supporters Club have admirably filled! Today, I was certainly going to need its fleece lining!
Memories of previous battles against Aycliffe were still fresh, but this was a new team. Change had followed the sacking of the previous manager, Peter Dixon, after some of his players had forced their way into visitors, Morpeth Town's dressing room nearly a year ago. This had followed their 3-2 FA Vase defeat to the then-holders and ended up with a number of the players following their manager out of the door.
The opposition that took the field were adorned in a rather unusual purple Joma (everyone's wearing them apparently) affair that reminded Mr NUFC (whoever they are), Mad Mick, of a very Deep Purple. Cue rendition of Smoke on the Water: "Dur dur dur, dur dur durdur dur." There was a brief discussion as to how it should be written: I preferred the "Bow wow wow, bow, wow wowwow" wah wah peddle version but each to their own. This lasted until the first argument between the visiting players. James Oliver told Paul Welson that he had to "Do what I £$%@ing say!". Chances of an on-pitch punch looked high as they shouted at each other. The windy that swirled once more around us wasn't helping them stay calm.
There was shock and costernation for yours truly when an Aycliffe clearance was aimed straight at the Bay Tricoleur: it was a good job Thibault wasn't there as he would have gone off it! There was worse to follow when the ball flew back to a nearby defender who kicked at straight back at yours truly! I was man enough not to let it bother me but Mr T (ricoleur) was not happy at being reduced to hanging from only three corners. Thankfully, the damage was rectified soon after. However, Mr T and I demanded revenge!
Jasper takes team spirit a bit too far?
Soon after; the Bay scored. A neat pass by Cornish from the byline found Potter in space. His wizard finish was perfectly placed and the magical one had handed out "Justice for the Flag" .
Unfortunately the justice didn't last long. A Bay defender's slip was followed by an exquisite rocket from visiting Stuart Banks that went in off Lister's right hand post.
Justice had lasted barely two minutes.
The wind was certainly making life hard for both sides and with half time approaching there was a low flying UFO that raced across the pitch before crashing into the fencing at the Allotment End. Some poor soul had lost their birthday balloon!
The constant shouting of Aycliffe keeper, James Winter, and his defenders certainly showed they were getting stressed. I have no idea what a "Backward squeeze" is but I'm sure I don't want to know. Even so, despite the bawling at each other, the visitors were beginning to take a stronger grip on the game and Dr Lister on the Whitley goal was having to pull out all the saves; the best of which was an athletically-leaping-one-handed-tip-over-the-top-of his-right-hand-post. His bar was also rattled to add to everyone's nervous disposition.
With just under 20 minutes left Jasper stole the ball from Aycliffe's Aaron Brown and bore down on the visiting goal. The home fans in the 299 crowd roared him on but Brown, who had just been telling his team-mates to keep calm, dragged him back. As last man, he was rightly sent off and from then on, the game was one of cat-and-mouse. Aycliffe defended on en masse and broke quickly. Although there was plenty of effort from the home side, it was not to be and the game finished 1-1. The wind had won!
Relaxing in the Blogger house library with the match programme.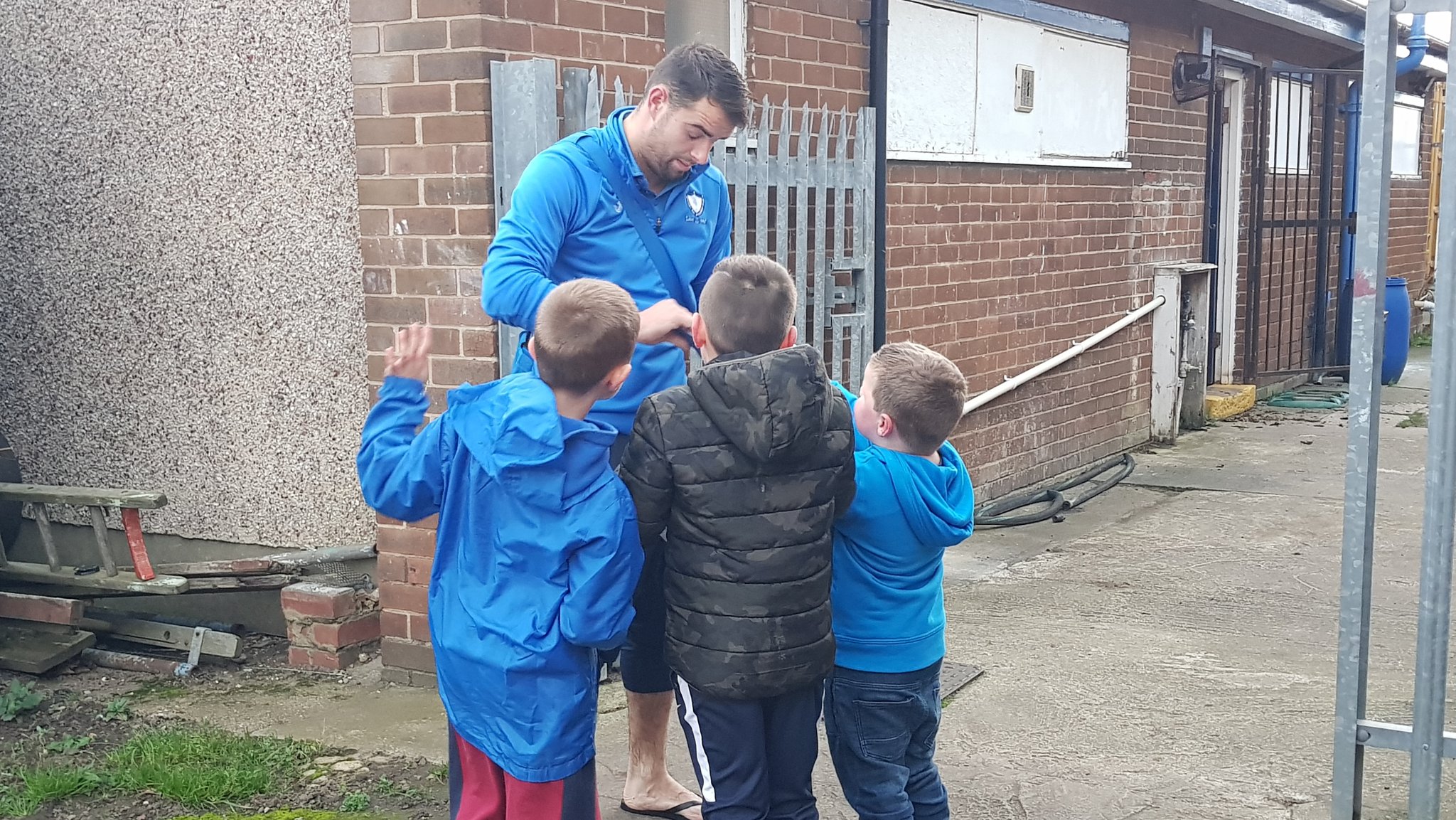 The only winners seemed to be the Whitley Bay Cap Gang: four lads, all adorned in their Bay caps were thrilled to have Jasper, who had been out of luck that afternoon, sign their caps! Well done that man!
Picture courtesy of Whitley Bay FC Twitter